Monthly Archives: August 2015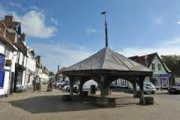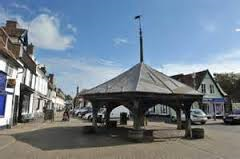 Sir Henry Barton
• Yeoman of the King's chamber by 13 July 1400.
• Purveyor of furs and pelts and skinner for the King's household 5 Jan. 1405-22 May 1433.
• Sheriff, London and Mdx. Mich. 1405-6.
• Alderman of Farringdon Ward Without by 14 Apr. 1406-aft. 21 Feb. 1412,
• Cornhill Ward 12 Mar. 1412- d; mayor, London 13 Oct. 1416-17, 1428-9.
• Tax collector, London Dec. 1407.
• Collector of tunnage and poundage, London 12 June 1408-24. Jan. 1410, of the wool custom 26 July 1410-28 Feb. 1416.
Biography
If, as seems likely, it was Henry Barton, the distinguished London alderman, who obtained custody of the manor of Barton (now Barton Hartshorn), Buckinghamshire, in April 1421, then his ancestry can be traced back to the 12th century. Land elsewhere in the area had passed into the hands of his nephew and heir, Thomas Barton, by 1437, so there is a strong possibility that he came from a local family which had lived in Barton for over 200 years.